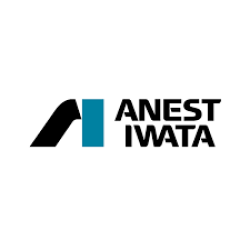 Anest Iwata
Japanese Heritage & Pioneer Minds
Anest Iwata carries more than 90 years of experience in the coating industry, combining the most sophisticated Japanese craftsmanship tradition to the continuous search for leading-edge technologies.

As a global group, Anest Iwata aims to deliver the most technically advanced spraying equipment on the market. When designing their products they think about highly professional and creative individuals who have a passion for painting and are looking for the greatest performance. With this in mind, they always try to reach for the highest standards of sophistication, creativity and technical realization.

The range of products varies from several spray gun lines, pumps and painting accessories, projected ad hoc for different paint applications and to satisfy the customer in their research for the optimal solution.

The automotive refinish, together with the industrial and the wood sector are only a few of the areas in which the Anest Iwata experience has found its appreciation between the users, not only for the excellence of their tools but also for the attentive service customers could count on.

Anest Iwata's effort in providing the best results in performance is also conceived for the optimization of the resources and materials in the optic of being environmental-friendly.
To order or discuss Anest Iwata's outstanding products, please get in touch with us and we will be more than happy to help you!
Tel. No.: 01777706793
Email: [email protected]