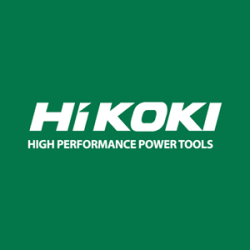 HiKOKI
With effect from October 2018, the Hitachi brand became a new brand known as HiKOKI.
Hitachi was established in 1910 and has delivered over a century of product innovation since the company developed its very first product - a compact electric motor.
As a global leader in brushless motor and lithium-ion battery development, Hitachi revolutionised the cordless tool platform that more and more tradesmen rely on day in, day out.
The change in brand is part of a strategy to grow the company worldwide, by delivering significantly more innovation and a wider range of products.  Only the name changes on the side of existing models. The tools themselves won't change and all spare parts will still be available.
The "Hi" in the "HiKOKI" brand name refers to their "highly innovative technologies" and embodies their commitment to high reliability.
1
Showing 1 - 2 of 2 results