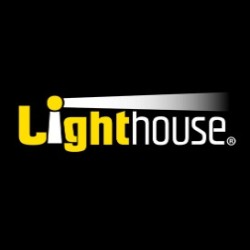 Lighthouse
In 1698 Henry Winstanley built the first modern Lighthouse in the English Channel, since then Lighthouses have safely guided people on their journeys.
In keeping with this tradition, the Lighthouse brand offers a modern solution to portable lighting. The elite range comprises of outstanding up-to-date technology, reliability and value, offering the consumer a professional quality product.
The range includes torches for the occasional user looking for a modern dependable light.
To complement and offer a complete solution to portable lighting, Lighthouse offers a selection of superior quality batteries allowing the benefits of each torch to be fully achieved.
Professional quality torches designed to withstand the toughtest working environments and are manufactured with the latest LED technology.

1
Showing 1 - 24 of 24 results